Dr. Susan Billar has 36 years of veterinary experience with a specialty in treating exotic animals.  At Dunnellon Animal Hospital she treats dogs and cats, which she thoroughly enjoys. 
Book An Appointment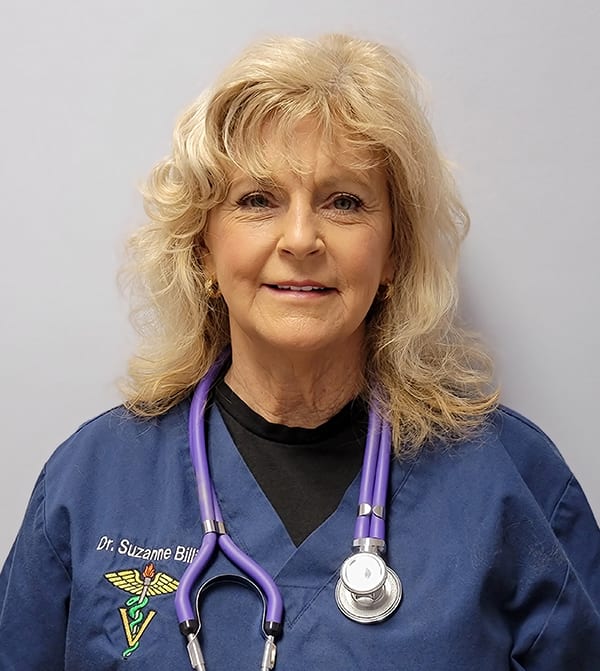 Dr. Susan Billiar
Dr. Sue Billiar has been serving the Ocala area as a veterinarian for 36 years. She started out as an equine veterinarian for 5 years, then took a position as full-time staff veterinarian for Silver Springs Attraction for 4 years where she treated birds, snakes, crocodiles, turtles, giraffe, zebra, antelope, big cats, numerous species of monkeys, injured wildlife, etc.
She then opened and operated All Pets Clinic in Ocala where she continued to care for exotic animals, dogs and cats until she sold her clinic in 2017. As the daughter of a dad who was a small animal veterinarian in Nebraska for 55 years, she grew up with a passion for animals especially dogs & cats. Currently, she has limited her treatment to dogs & cats, which she thoroughly enjoys.
New patients are always welcome.
We look forward to meeting your precious pet at Dunnellon Animal Hospital.